BISMARCK, N.D. — The North Dakota Labor Market Information Center — part of Job Service North Dakota — estimates that between 2021 and 2031, the number of pesticide applicator jobs in the state will increase from 428 to 478. Add to that 137 job openings in the field from people leaving the occupation and 447 from people switching careers, and you have an estimated total of 634 job openings in a decade's time.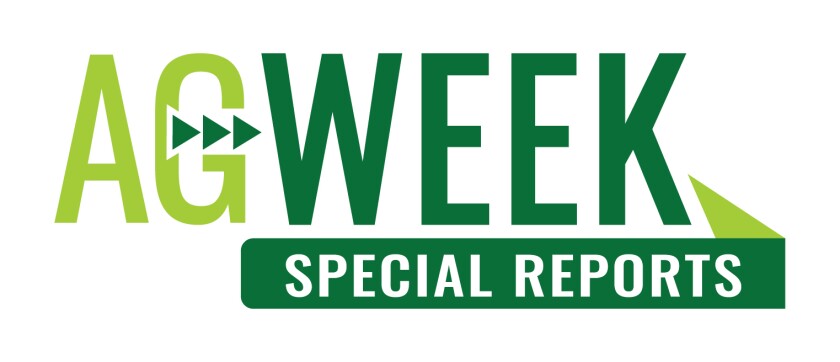 And, Jackie Buckley, adjunct instructor at Bismarck State College and a former longtime North Dakota State University Extension agent for agriculture and natural resources, said, there's no one to fill those jobs. From agronomy companies looking for custom applicators to weed boards looking for someone to help control noxious weeds, "they have a very hard time finding help," she said.
But BSC is working to help bulk up the custom applicator workforce. Using
a grant from U.S. Department of Agriculture's National Institute of Food and Agriculture
, the college is for the second year offering a Custom Applicator Program to help prepare students for jobs in applying crop protection products. The school includes four online courses — precision agriculture operations, applied agronomy, fertilizer and pesticide calculations, and applicator equipment operations — and an in-person training from Feb. 27-March 1 at the Bismarck Public Schools Career Academy's Multipurpose Room covering applicator equipment training, to include operation and maintenance, and commercial pesticide certification testing.
Each online course costs $480, and an early bird discount of $100 will be offered for each course if registration is received by Dec. 5, 2023. A $200 discount is offered for the in-person applicator equipment training if received by Dec. 5. Students who register for all five courses receive a 10% discount on tuition.
Upon completion of the program, participants will receive a Bismarck State College Custom Applicator Certification and a North Dakota Commercial Applicator License, which has reciprocity with bordering states.
Buckley said participants who finish the courses likely will be in high demand.
"They don't have any trouble getting a job," she said.
The courses are available to be taken for the certificate and license alone or for credit as part of another BSC program, Buckley said. That means the students in the class could be diverse, including high school seniors preparing for their post-school career, current agronomists and agronomy center employees looking to fill another role or ag students planning to diversify their income as they return to their family farms.
"I talk to my students about that," Buckley said of the importance of off-farm income.
For more information and to register, visit
https://bismarckstate.edu/continuingeducation/business/Career-Pathways/Custom-Applicator.
Jenny Schlecht is the director of ag content for Agweek and serves as editor of Agweek, Sugarbeet Grower and BeanGrower. She lives on a farm and ranch near Medina, North Dakota, with her husband and two daughters. You can reach her at jschlecht@agweek.com or 701-595-0425.
Powered by WPeMatico
Go to Source
Author: